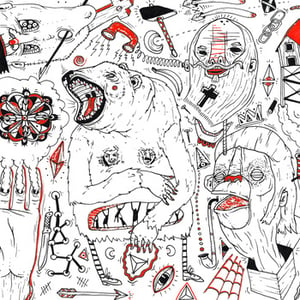 $

7.00
The vinyl debut of Fresh Snow is a split with the mighty METZ. Very limited release by the newly established Sonic Boom Recording Company with covers lovingly (and drunkenly) hand-screened by the bands themselves. Here is what Chartattack.com had to say about the release.:
...A thunderstorm of mind-fucking psych rock from Fresh Snow, embellished with trumpets, noise, and trumpet noise. After three minutes, the insanity gives way and we're left to shrivel in the darkness as the hurricane recedes into the distance.
...Toronto's METZ are very good at being very loud, and they do just that on this Sparklehorse cover. It's not much of a departure from the blistering original, but a welcome tribute to Sparklehorse and their late, great frontman Mark Linkous.